Sale!
Matte Eye Shadow Palette for Grey Eyes
From $60
Grey eyes are unique, mysterious and color-shifting – truly awesome. But, it can be difficult to know what eye shadow shades will harmonize best. Which is why we're here to guide you! You already know that our eye shadow case is magnetic and that you can change any shadow in and out of the palette. This makes it possible for our beauty experts to assemble the perfect matte eye shadow palette for your grey eyes! These contrasting colors will make your eyes POP and really enhance the blue in them.
When you purchase this palette, you'll receive a brand new Z-Palette case, and the 4 luxurious eye shadows Earth Girl, She's Spicy, Hush Hush, and Yes You Canyon
You'll also get a handy printed guide featuring two simple and easy looks to help you get the most out of your new palette.
Of course you'll want to expand your palette! We've suggested eyeshadows to add for grey eyes below.
Combine These Frequently Bought Products And Save An Additional 5%
This item:
Matte Eye Shadow Palette for Grey Eyes
Vegan, Cruelty Free, Lead Free
No Hassle 6 Month Returns
100% ALLERGEN FRIENDLY MAKEUP
Because Every Woman Deserves It.
Customer Reviews
Write a Review
Ask a Question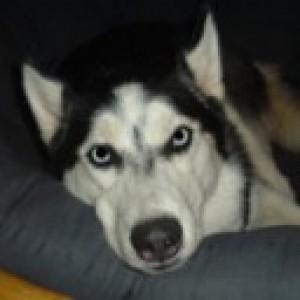 M
07/15/2021
Mal

United States
Flawless
This is the perfect neutral eyeshadow that blends with my skin tone. I love it for the office and my minimalist makeup approach.
07/11/2021
Hayley O.

United States
In love with Earhth Girl!
I absolutely love this color on my eyes! Perfect summer and fall color! I have found that this eye color also looks great on my cheeks! Gives a nice warm glow! This color is a perfect multipurpose color! In love for sure!
07/01/2021
Lesley

United States
Great soft base or highlighter
This was the first color of the new mattes shallows that I bought. I love it. It's a great all over base color and a nice highlighter shade. Extremely versatile. I use it everyday.
07/01/2021
Lesley

United States
Love It!
I absolutely love this color shadow. It was definately a shade I was missing in my color palette. I like using it with Brownie Points, Hush Hush and Golden Girl. It's great in the crease and outer edges of my eyes. I have hooded eyes and often like to use a dark color in the crease. Loving it! Don't be afraid of this color, it's great!
06/28/2021
Donna J.

US
genius
This is my second palette box. I needed more room because I like so many of the matte shadows. I love that you can mix and match and purchase the shadows you want (instead of buying a pre-filled one where you only use a few of the colors).
Description
Why You'll Love This System
2 Easy Looks Right Away!
Who doesn't like easy? The Matte Eye Shadow Palette for Grey Eyes was created to synergize with your glamorous greys. Follow the easy instructions below, and in 4 steps, you're out the door.
Printed instruction guide is included with your purchase.
Classic & Timeless
Adventurous & Playful
Expand your matte eye shadow palette for grey eyes with the right eye shadow shades.
These shades were chosen especially to complement this palette. Easy! Your included Z-Palette can hold up to 9 eyeshadows! Keep adding, and replace only what you've used up!
Complete your look with the essentials.
Start your eye canvas out right with Prime TIme Eye Primer and finish off your eye makeup look with The Lash Project Mascara.
Why These Shades?
These shades blend well together no matter which ones you pair up – creating lots of combos, and no wrong way to wear it. Grey eyes will POP and look more blue with this combination of contrasting shades, designed to not compete with grey eyes but make them stand out. Add up to 5 more complementary shades for grey eyes.
Shimmer Palette
The monochromatic grey eyes shimmer palette is designed to make grey eyes look greyer, which is oh-so-gorgeous. Grey eyes will enjoy having two completely different ways to enhance their eyes between these two palettes.
Additional information
| | |
| --- | --- |
| Eyeshadow Ingredients | Ascorbic Acid, Mica, Titanium Dioxide, Octyldodecyl Stearoyl Stearate, Zinc Oxide, Silica, May contain iron oxides, Ultramarines |
| Eyeshadow Finish | Matte |
| Allergen Information | Corn Free, Cruelty Free, Dairy Free, Nut Free / Fragrance Free, Petroleum Free, Soy Free |
| Eye Color | Grey Eyes |