Sale!
Shimmer Eye Shadow Palette for Grey Eyes
$60
Combine These Frequently Bought Products And Save An Additional 5%
This item:
Shimmer Eye Shadow Palette for Grey Eyes
Grey eyes are unique, and marvelous! I mean, truly awesome. But it can be challenging to know what eye shadow shades will harmonize best. But we know how! You already know that our eye shadow case is magnetic and that you can change any shadow in and out of the palette. This makes it possible for our beauty angels to assemble the perfect shimmer eye shadow palette for your grey eyes! And we had so much fun doing it!!
When you purchase this palette, you'll receive a brand new Z-Palette case, and the 4 luxurious eye shadows Innocence, Graphite Glam, Clean Slate, and Black Magic
You'll also receive a handy printed guide featuring two simple and easy looks to help you get the most out of your new palette.
Of course you'll want to expand your palette! We've suggested eyeshadows to add for grey eyes below.
Why Shop At Red Apple Lipstick?
ALWAYS ALLERGEN FRIENDLY MAKEUP
Because You Deserve It.
Description
Why You'll Love This System
2 Easy Looks Right Away!
Who doesn't like easy? The Shimmer Eye Shadow Palette for Grey Eyes was created to synergize with your glamorous greys. Follow the easy instructions below, and in 4 steps, you're out the door.
Printed instruction guide is included with your purchase.
Classic & Timeless
Adventurous & Playful
Expand your shimmer eye shadow palette for grey eyes with the right eye shadow shades.
These shades were chosen especially to complement this palette. Easy! Your included Z-Palette can hold up to 9 eyeshadows! Keep adding, and replace only what you've used up!

Complete your look with the essentials.
Start your eye canvas out right with Prime TIme Eye Primer and finish off your eye makeup look with The Lash Project Mascara.
Why These Shades?
This monochromatic grey palette with a blend of shimmers and mattes will enhance grey eyes like never before. These 4 shades blend well together no matter which ones you pair up. Grey eyes can go two very different directions for standing out: monochromatic and contrasting. Add up to 5 more shades for a variety of looks.
Matte Palette
The matte palette for grey eyes is designed to complement and make grey eyes stand out by using contrasting colors. Grey eyes will enjoy having a wide range of ways to wear their eye makeup.
Additional information
| | |
| --- | --- |
| Ingredients - Eyeshadows | Ascorbic Acid, Mica, Titanium Dioxide, Octyldodecyl Stearoyl Stearate, Zinc Oxide, Silica, May contain iron oxides, Ultramarines |
| Allergen Information | Corn Free, Cruelty Free, Dairy Free, Nut Free / Fragrance Free, Petroleum Free, Soy Free |
| Eye Color | Grey Eyes |
| Product Finish | Shimmer |
Customer Reviews
Write a Review
Ask a Question
Filter Reviews:
stress
eye colour
praise
eczema
eyelids
colors
shadows
products
amount
customer service
04/25/2022
Anonymous

US
I love the eyeshadow..great color, stays on, doesn't crease
Amazing colours!
I ordered this palette because I've been suffering with eczema on my eyelids due to an allergy. Being able to order a palette designed to suit my eye colour took the stress out of choosing colours myself, and they go together wonderfully. The colour pay off is incredible, they are very highly pigmented. I'm really impressed and will be ordering more!
Cheap container; streaky application
This color is good and does not irritate my eyelids, but it doesn't apply evenly. But mainly, for $15, I expected it to come in a better container. It came in a flimsy thin plastic container, the lid is hard to get off and barely protects the shadow. Even the cheap off-the-rack brands come in sturdier, easy to use containers. Very little shadow too. I think it's probably meant to just be a replacement pod for whatever was used up in one of the 4-pack shadow holders.
04/25/2022
Red Apple Lipstick
Hi Deborah, I am super happy that were able to get you a Z-Palette case for your eyeshadow, and I apologize that our pages didn't make it as clear as it could be. We'll be working on that in the near future. Thank you for being an amazing Red Apple customer. Red Apple Support Staff
03/26/2022
Martha S.

US
Recent purchase
You only need a small amount. Perfect sparkle !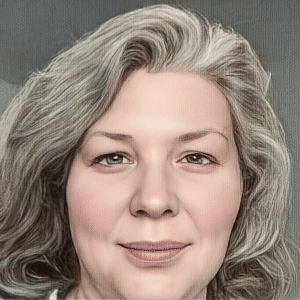 SB
03/02/2022
Sheila B.

US
Magnetic Eyeshadow Case
I love that you can interchange eyeshadow and arrange them in any order you choose! The case is lovely. Simple yet so functional. All of the eyeshadows are beautiful, so soft and smooth. I favor the mattes and the lighter shades for a natural look.