Understated Elegance
A lipstick shade that gives you your sweetest look of all comes from Oh My Guava. The best nude pink lipstick by far, it seals your destiny for success in all areas of life. This no-shimmer formula has a lovely nude-like appeal that gives your look an understated elegance.
Peaceful and endearing, there's more pink undertones in this nude pink lipstick than browns, restoring that natural pink lip color with more assertion. Poised to stand out yet innocent enough to look like your own color, it has a calming effect for day or night. This might just be the best nude pink lipstick color yet with a sweet style that plays off your own natural beauty.
Iconic And Unwavering
The versatility of Oh My Guava gives you a sexy and daring look with smoky-eyed looks as well as a romantic appeal for more natural makeup applications. Even better, the best nude pink lipstick has no chemical smells. That's because we've made it without toxins, parabens, gluten, or allergens so you'll feel refreshed and beautiful every time you wear it.
And isn't that the point? To create the best nude pink lipstick, we eliminated all those nasty elements and have given you a nude-pink color that makes you feel gorgeous in your own skin. Feel beautiful on your own terms, no matter your age and enjoy the liberty of makeup without chemical scents ruining your mood.
Customer Reviews
Write a Review
Ask a Question
Filter Reviews:
lips
color
look
gloss
tone
shade
honey badger lip gloss
lipstick- gluten
Oh My Guava
feeling
02/05/2023
Anonymous

US
Oh my guava is oh my wonderful!
I love this lipstick. Doesn't dry out my lips and color is perfect !!
07/04/2022
jan a.

United States
Disagree
light skin blue eye older lady I bought this about two or three years ago. Not impressed. This company must use a different camera than what my iphone uses as I never get the color that I thiught I was purchasing. I gave them one more chance with the below lipsticks(S'N'Easy and Day After Morrico, and they did not look the same when I opened my order or when I put them my light skin,blue veins,blonde hair and blue eyes. And I could care less on vegan organic. What I care about is the PRICE and if it looks like the color I needed, nothing more. I just bought Spice N'Easy, 2 actually,as they didn't tell me I had just bought another one!), same thing happened with Brazillant (bought two close together again)! Day After Morroco. The only 3 that are truly orange colored on "me" are Coral Crush ,Brazilliant!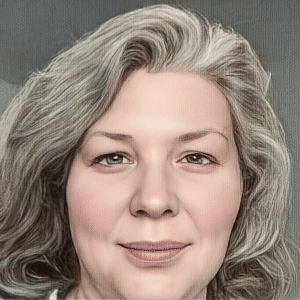 SB
04/14/2022
Sheila B.

US
Oh My Guava
Oh My Guava is my absolute favorite day wear lipstick. It doesn't get any more natural with this color! Your lips but better look.
01/17/2022
Anonymous

US
Perfect Nude
This lipstick is the perfect nude and fits well as a base with the honey badger lip gloss.
11/13/2021
Anonymous

US
Love this shade
Great lipstick- gluten free, clean and smooth!