Rallye Balm + Exfoliate Duo
$28.75
This is a One – Two Power Punch for your lips and your lipstick!
We all hate chapped lips and this combo ends dry lips forever!
Gently exfoliate each day, and Use Rallye Balm to add nourishing Vitamin E back into your lips. You will notice the difference so fast, you will wonder how you ever lived without these two!
As a bonus, with those smooth, hydrated lips, your lipstick will last 5 times longer, guaranteed!
Why Shop At Red Apple Lipstick?
ALWAYS ALLERGEN FRIENDLY MAKEUP
Because You Deserve It.
Application Tips
EXFOLIATE: Nothing could be more simple! The exfoliate stick is rigid, but not harsh or hard. Use it as you would a lipstick and gently "scrub" your lips with it. Rinse your lips with water and pat dry.
HYDRATION: Rallye Balm™ should be your constant friend. Replace all other harmful lip balms with this unique, natural product. Rallye Balm™ is loaded with high quality, gluten free Castor Seed Oil and Vitamin E.
For General Hydration, use Rallye Balm like you would any lip balm.
For a lipstick base, rub it in deep with a finger and blot any excess!
What's Included
(1) Rallye Balm™ Gluten Free Lip Balm + (1) Red Apple Gluten Free Exfoliate Stick
Exfoliate
Exfoliation is the key to flawless lipstick. This handy exfoliation stick is a great, safe, no fuss tool to keeping your lips in tip top condition! No more messy scrubs! This exfoliator is prefectly designed to gently remove any and all "ready to go" skin cells. Use it every day.
Rallye Balm
A clear coat of pure perfection, pucker up to sheer protection! Red Apple Lipstick's gluten free lip balm, Rallye Balm™, is your solution for dry, cracked and peeling lips! Your lips face many harsh elements every day-wind, sun, heat, cold, oils, etc. Exposure like this breaks down the sensitive skin on and around your lips. Due to it's moisturizing properties and clear formula, Rally Balm compliments every Red Apple Lipstick lip product perfectly while keeping your lips healthy, supple and smooth!
| | |
| --- | --- |
| Allergen Information | Corn Free, Cruelty Free, Dairy Free, Nut Free / Fragrance Free, Petroleum Free, Soy Free |
| Duo Type | Balm & Exfoliate Duo |
Customer Reviews
Write a Review
Ask a Question
Filter Reviews:
lips
balm
Rallye Balm
products
stick
combo
Exfoliate
something
skin
celiac
09/05/2023
Marcia B.

US
Smooth
I love using Rallye Balm. My lips feel very smooth and nourished for hours.
08/22/2023
Anonymous

US
Forever & Ever Amen.
All time favorite! A must-have-one-in -every-purse, forever and ever Amen.
08/17/2023
Kelly D.

US
Rallye
Love this product. I suffer from Sjogren's chapped lips, and this is the only thing my lips will tolerate!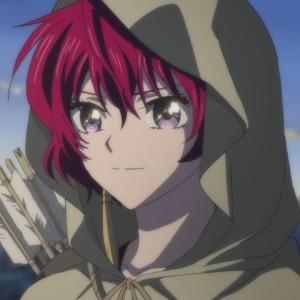 CF
08/10/2023
Charlotte F.

United States
Excellent product!
I recently received my second order from RAL, which included the lip brush I'd been hoping would be restocked, so I was finally able to start using my samples. My lips have been a bit dry lately, so I gave the Rallye Balm a try first. I'm very impressed with it; it's moisturizing and not irritating at all! I will definitely pick up a full size Rallye Balm in the future!
08/08/2023
Anonymous

US
Terrific product!
So wonderful. I'm always on the lookout for the perfect lip balm that lasts and works. This one is tremendously perfect! Thank you!